Stylish event videos that reflect your brand
Live Events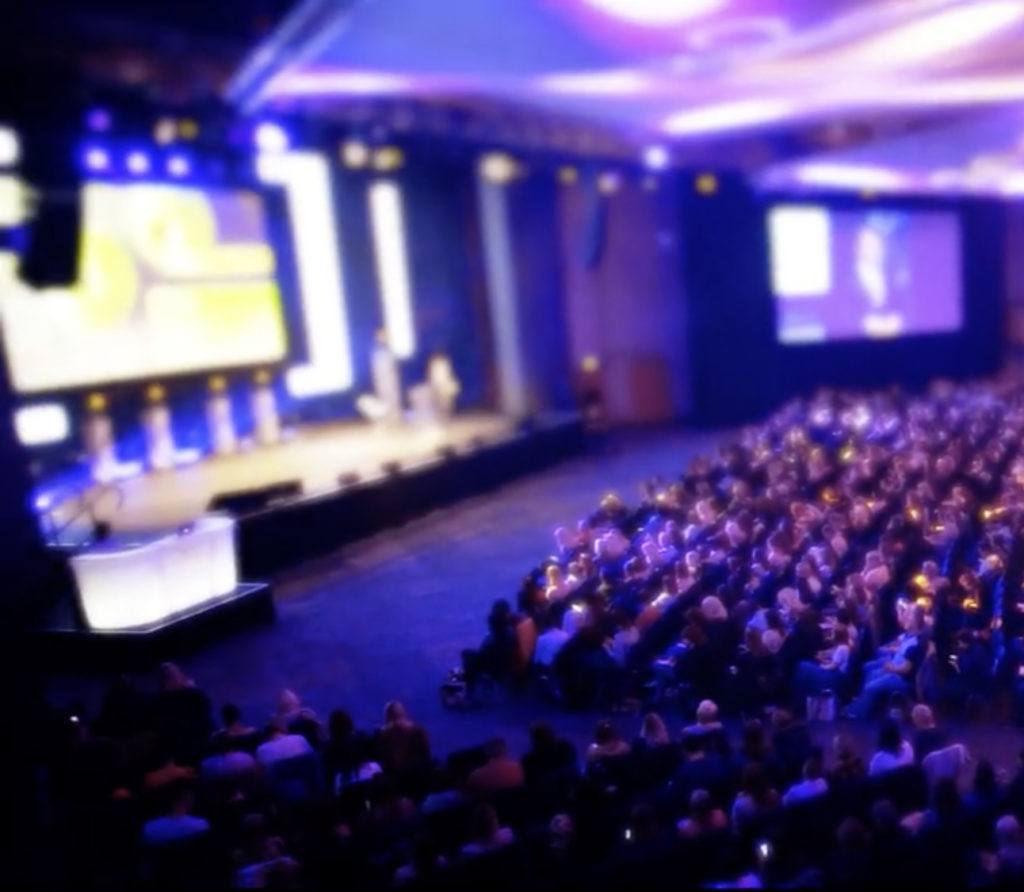 We love the challenge of having a live audience and the luxury of a dedicated environment.
We have extensive experience in making films for the big screen at large events, producing content for awards ceremonies and conferences all across the world.
A conference film allows you to capture and record your company's event, whilst at the same time creating a versatile content marketing resource that can be used in a variety of ways.
The first creative decision to make is how long you want your film to run for and the format it will take. You may want detailed coverage of the entire conference for example, covering every speaker and including extensive 'behind the scenes' footage and audience reaction. Alternatively, you might want to just show highlights of the conference as a short montage. Both these formats will require a very different approach
Capturing audience reaction and vox pops can add a real human feel to your event video, allowing you to capture the genuine impressions people have taken away after keynote speeches or presentations. This may often require the use of a second crew, so the first can focus on capturing everything happening onstage.
There are several techniques we can employ to add variety and give your conference video a polished professional look, from time lapse of the audience arriving to on screen typography and other stylistic techniques like tiltshift or moving the focus from audience to speaker. We can also mix in animation and graphical effects for that final touch.
If you want to maximise the impact of your next event, then contact us today.