VIDEO PRODUCTION
Whatever your production needs - we've got it covered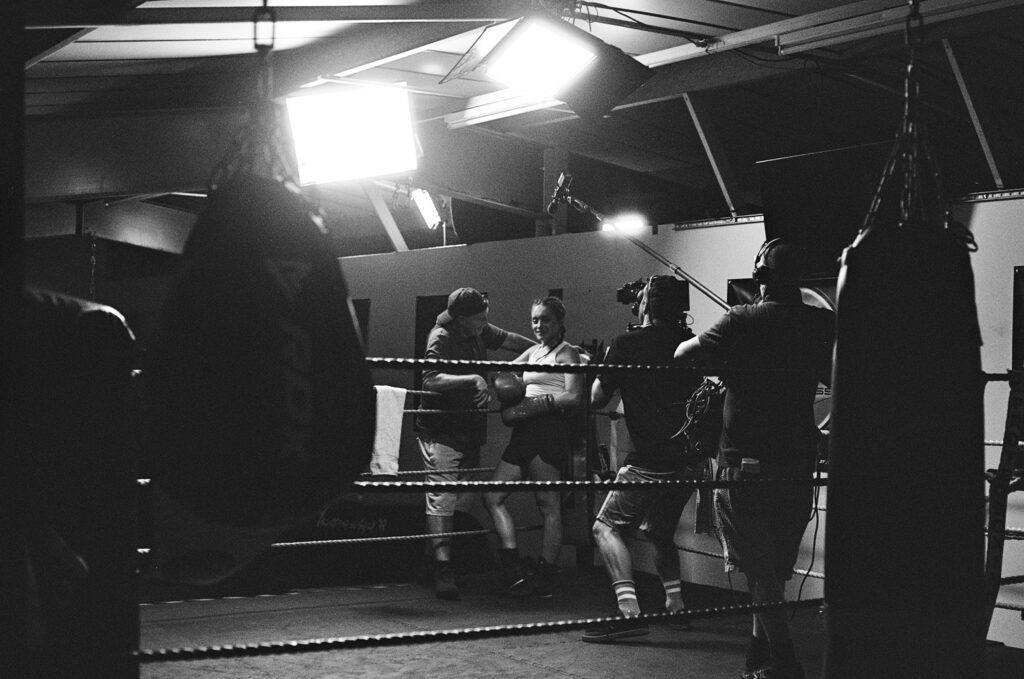 Meaningful video content.
Whatever the size or budget of the production – content is key. We focus on creating the best content by strategising a fresh and creative approach to each project to get the high end films you are looking for.
We oversee all aspects of production in-house, from video strategy and concept generation, throughout pre-production to shooting. editing, graphics & animation. Our curiosity and desire to understand our client's objectives means we're not just shooters for hire.
So whatever style or genre of video you are looking to create give us a call on 0118 9343527 to see how we can help to make it happen!
Why Shoot with us
01

We understand your brand

Our curiosity and desire to understand our client's objectives means we're not just shooters for hire. We gather context around your brand and filter it through our years of industry experience and offer expert tips for brands seeking to explore video production.

02

We're strong communicators

We like to chat and always believe in the importance of sharing a wavelength with our clients. If you send us an email, you'll get a quick response. We'll keep you updated on where a project is at. We value collaboration and understand that communication is the most important element to do it successfully.

03

We travel well

We've had the privilege of filming in many countries and unique places. We thrive under the pressure of capturing new places and navigating different cultures, even with 15 odd Pelicases to carry. We know how to travel with lots of equipment and all of our kit is flight safe and ready to travel.

04

We work lean & we scale

Each production is different and we have the ability to work lean. We can work as a small crew when needed, providing flexibility and renewed focus on story. This doesn't mean we compromise on quality. We've spent the past five years cutting the fat and refining our production processes. We're able to scale up and down depending on each project's specific requirements.

05

We know kit

True - It's not all about the equipment, but it's also nice to use great kit... and we love our kit. Our kit is the preferred tool for broadcast filmmakers around the world. Our versatile 4K camera (Sony FS7) enables us to shoot 4K to slow motion and an arsenal of drones, stabilisers, rigs and more give us the creative freedom to capture unique footage that only a few years ago was reserved for Hollywood.

06

We know the right people

Through our love of collaboration, we've acquired a great network of talented video professionals, DOP's, Gaffers, Sound recordists, script writers, producers and assistants. We're constantly utilising our network to get the most out of our productions. If we can't do something, we know someone who can. We always know the right person for the job and we love joining the dots.